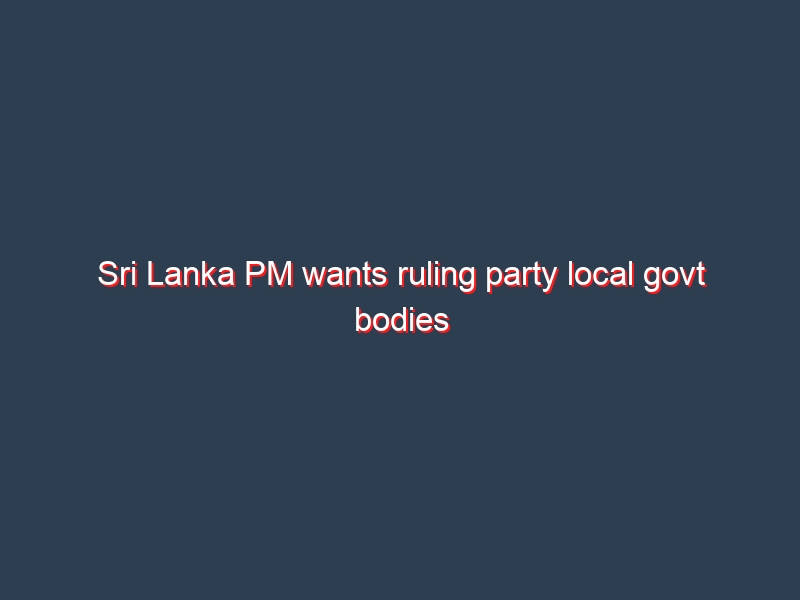 ECONOMYNEXT – Prime Minister Mahinda Rajapaksa has requested all local government leaders that represent the ruling Sri Lanka Podujana Peramuna (SLPP) to turn off street lamps until March 31 to help conserve electricity as the island nation goes deeper into a power crisis.
Writing to all heads of local government bodies, group leaders and opposition leaders on Sunday (06), Prime Minister Rajapaksa called for their assistance in what he called the "national duty" of conserving electricity.
Sri Lanka is in the midst of one of the worst energy crises in the country's history, with daily power cuts as long as seven and a half hours in some areas as the state-run Ceylon Electricity Board (CEB) struggles to find fuel to generate thermal power in the absence of rain for hydro power generation.
The crisis is the result of an ongoing fuel shortage which in turn has been caused by a severe forex shortage brought about by excess money printing to keep interest rates low in a pegged exchange rate regime.
In his letter, Rajapaksa has attributed the power crisis to lack of rainfall, the rise in global oil prices, and the forex shortages in the country.
"One way to manage this challenge is to use electricity carefully on a basis of priority. To set an example of that, I kindly ask you to switch off all street lamps in your constituency until March 31.
"In addition to that, if there are other means of conserving electricity in your respective area causing minimum inconvenience to the public, I ask that you implement them and report to me," he said. (Colombo/Mar07/2022)