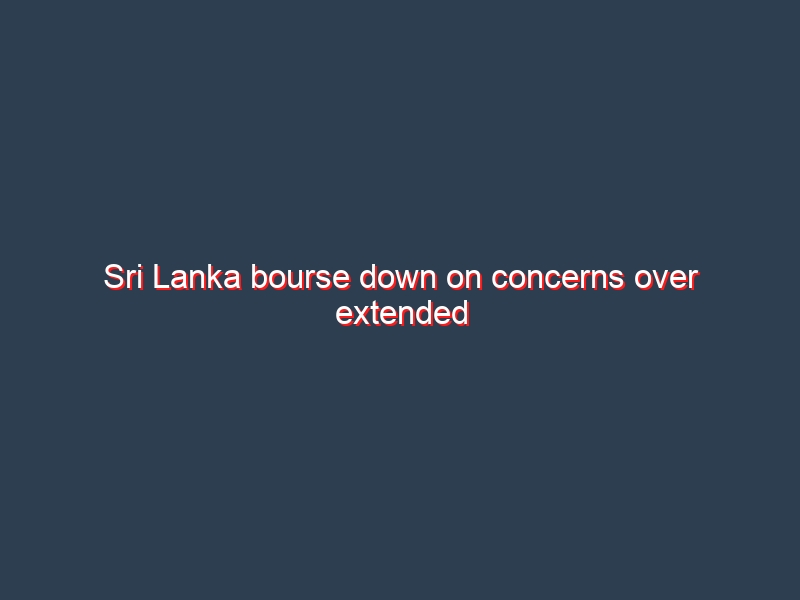 ECONOMYNEXT – Sri Lanka's main All Share Price Index (ASPI) lost 2.5 percent on Monday (07) to a more than one-week low as concerns over extended power cut and economic weighed on the risky assets amid fears over the sustainability f country's power supply due to forex shortage and rise in Brent crude, brokers said.
The (ASPI), fell 283.00 points to close at 10,960.49, its lowest since February 24.
"What happened was Brent Crude hit close to 130 dollars today and the global equity market reacted. So did the Sri Lankan," a market analyst said.
High oil price has hit Sri Lanka's economic growth in the past and manufacturing sector is affected hard and company earnings fall due to high cost of production and lower consumption due to high energy cost.
Finance Minister Basil Rajapaksa on Monday urged local government authorities to switch off street lights to conserve the energy at least until March 31.
"People expected the power crisis to be resolved by March 06. However, when the news of street lamp being cut came up that also acted as a factor on top of the uncertainties in the market already."
On Friday (04) Sri Lanka's central bank raised the key monetary policy interest rates by 100 basis points to more than a two-year high in a bid to reduce pressure on the currency that was created by excess money printing while keeping the interest rates at a low level to spur pandemic-hit economic growth.
In February, the market has lost 11 percent and overall the market has lost 10.4 percent so far this year after being one of the world's best stock markets with an 80 percent return last year. The main index, however, gained 1.2 percent last week.
S&P SL20 of the most liquid stocks is also down 2.75 percent or 105.16 points to 3,714.28 points.
The market turnover was 3.5 billion rupees, around half of this year's average turnover of 6.0 billion rupees.
Foreign investors, who are highly worried about possible sharp depreciation or devaluation in the currency, bucked the trend to buy 150.2 million rupee worth shares. The foreign sales so far this year has been 2.9 billion rupees. In 2021, the Sri Lanka stock market suffered a net foreign outflow of 50 billion rupees.
Analysts predict, the downward trend to continue until investors see some strong and sustainable steps to address the economic and foreign debt crisis.
LOLC Holdings, Expolanka, and Browns Investment dragged the main index to it's fall on Monday.
LOLC Holdings slipped 4.31 percent to close at 900.00 rupees a share, while Expolanka Holdings, the market heavyweight lost 3.47 percent to close at 271.00 rupees a share, market data showed.
Browns Investment closed down 5.13 percent at 11.10 rupees a share. (Colombo/March07/2022)