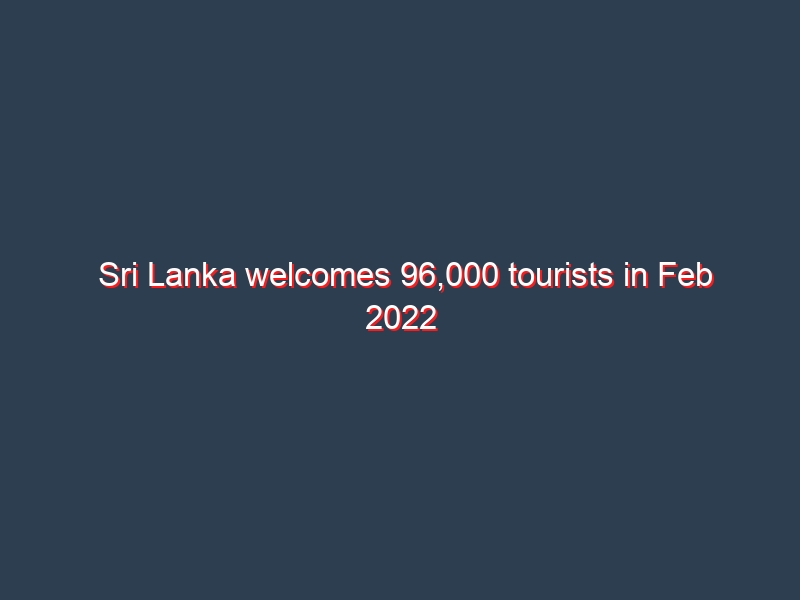 ECONOMYNEXT – Sri Lanka has welcomed 96,507 tourists in February 2022, up from 82,327 in January as the country re-opens for tourism, led by Russia, data from the state debt office showed.
Sri Lanka used to get over 200,000 tourists in February before the Coronavirus crisis.
In February Russia was the top generating market with 15,340 arrivals followed by India with 12,744, UK 10,642, Germany 7,740 and Ukraine 5,620.
In the first two months of the year, Russia brought 28,818 visitors and Ukraine 13,062 visitors. Russia's invasion of Ukraine has put a damper on the flows.
"Ukraine and Russia conflict will be a big disaster as people will not travel, and Sri Lanka's tourist market is largely European," M Shanthikumar, President of the Hotel Association of Sri Lanka (THASL) told Economynext on February 25.
"There is no rush for Ukrainians to go back, as they feel much safer here," he added.
Sri Lanka is extending visas for visitors from the country free of charge.
There were visa extensions and hotel bookings by the Ukrainians currently in the country.
In February 96,507 travellers had visited the country taking the total number of tourists to 178,834 in 2022.
Sri Lanka is targeting 1 million tourists in 2020 and is hoping to earn 2,000 million dollars.
From March 01 Sri Lanka scrapped pre-departure Coronavirus tests for inbound travellers with most of the population vaccinated and daily infections around 1000.
Other countries in the top 10 are France, Poland, Kazakhstan, Australia and Maldives. (Colombo/Mar03/2022)