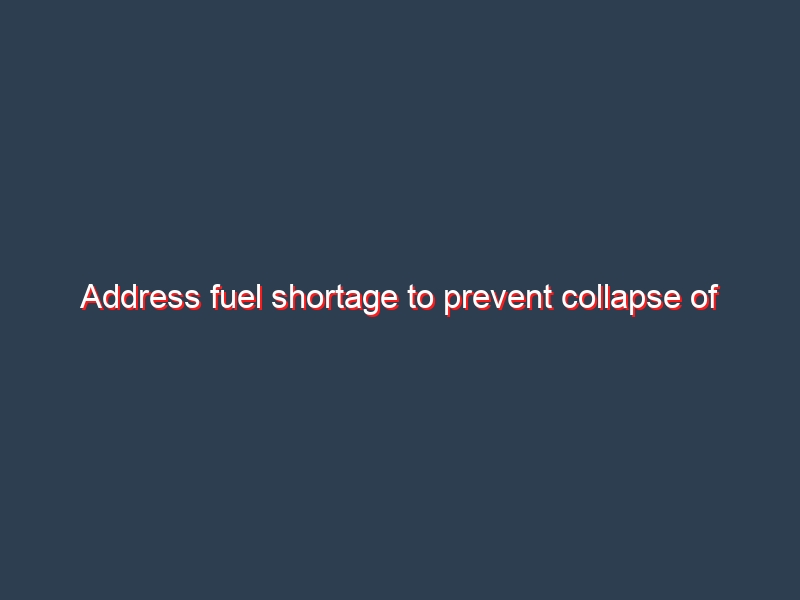 ECONOMYNEXT – Private bus owners in Sri Lanka have warned of an imminent collapse of public transport in the country if the government does not immediately address fuel shortages.
President of the Lanka Private Bus Owners' Association Gemunu Wijeratne told reporters on Saturday (26) that filling stations islandwide have imposed a 2,000-rupee cap on the diesel sold to private buses.
"This is not practical, because a bus needs about 6,000 to 7,000 rupees worth of diesel a day to operate short distances.  For long distance it's about 10,000 rupees. This is severely impacting us," he said.
Warning that by Monday (28) buses may not be able to find diesel at all, Wijeratne said his association plans to inform the Transport Ministry that private bus owners will be compelled to limit their operations whether it's short distance or long.
"If this continues, public transport will collapse and the economy will come to a standstill," he said.
On Saturday morning, Sri Lanka's Indian Oil Corporation unit S raised the price of petrol by 20 rupees a litre to 204 rupees and that of diesel by 15 rupees to139 rupees, amid a rise in global prices.
Sri Lanka taxes petrol at higher rate and diesel at a lower rate, despite diesel being more expensive to import. LIOC previously raised petrol to 184rupees  to a litre when state-run Ceylon Petroleum Corporation (CPC) held prices at 177 rupees.
"When there is no fuel at CPC, people go to IOC and pay extra. Bas fares have been calculated for CPC prices. Who is going to bear that loss?  At this time, I don't think we can put that burden on the commuting public," said Wijeratne.
The state-run CPC cannot buy enough dollars in the market at the current 200 to the US dollar rate due to foreign exchange shortages. The shortages come from rupees injected into the banking system to maintain low interest rates which it has pushed up credit and demand for all imports.
Energy Minister Udaya Gammanpila has sought a price increase but the cabinet of ministers last week decided not to raise prices.
The CPC says it is losing 551 million rupees a day due to rising fuel prices in February. Unless prices are increased it cannot find the rupees to buy dollars. In the past, losses were covered by tax cuts and loans from state banks.
Related:
Why Sri Lanka is having power cuts, fuel shortages as forex crisis worsens – Explained
Meanwhile, Chairman of the All Ceylon Private Bus Owners Association Anjana Priyanjith told reporters Saturday morning that the government must immediately provide a diesel concession for the sector.
"In the absence of an alternative, bus owners will be compelled to revise bus fares by a higher percentage," he said.
"Spare part prices are also rapidly increasing, as are repair costs and the price of tyre tube tapes. But our daily income remains the same," he said. (Colombo/Feb26/2022)