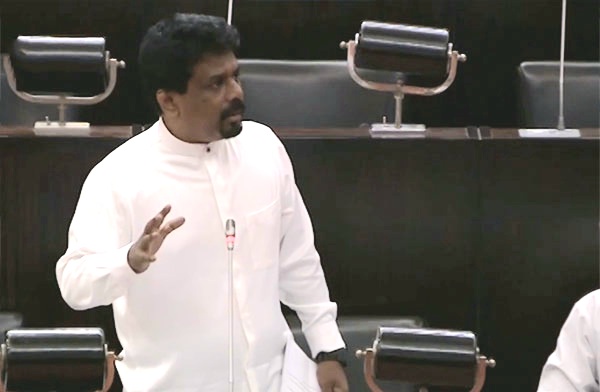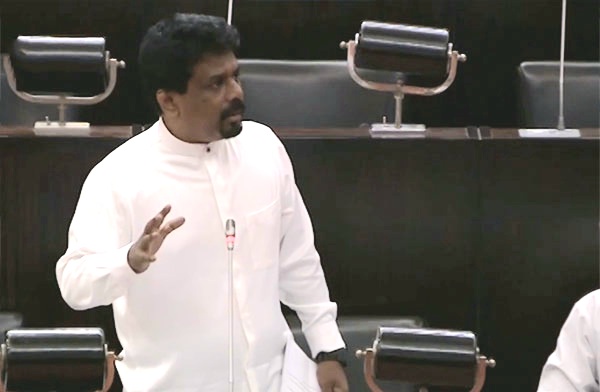 The Port City Commission Bill is to set up a zone where different sets of rules are applicable that affect the sovereignty of the people, Janatha Vimukthi Peramuna (JVP) Parliamentarian Anura Kumara Dissanayake said in Parliament yesterday.
He was participating in the Second Reading the Debate on the Colombo Port City Economic Commission Bill, which was presented by Prime Minister Mahinda Rajapaksa in Parliament on Wednesday. The debate continued for a second day.
He said that seven Financial Acts that are applicable within the country are applicable there. In addition, another 14 laws would come under the Commission. Therefore, the laws passed by Parliament would not apply there. The complete power of finance does not come under Parliament in this area.
The Port City cannot be brought before the COPA or COPE. The other matter is that there are residents in this Special Economic Zone of Port City. They are not Sri Lankans but non Sri Lankans, may be Chinese. Those Sri Lankans living there are not entitled to vote for a Pradeshiya Sabha, Municipal Council or a local government elections. Therefore, it is a separate zone from Sri Lanka. It could affect our sovereignty," he said.
"The four of the seven members in the Commission are Sri Lankans while others are foreigners. This is not a healthy situation," he said.