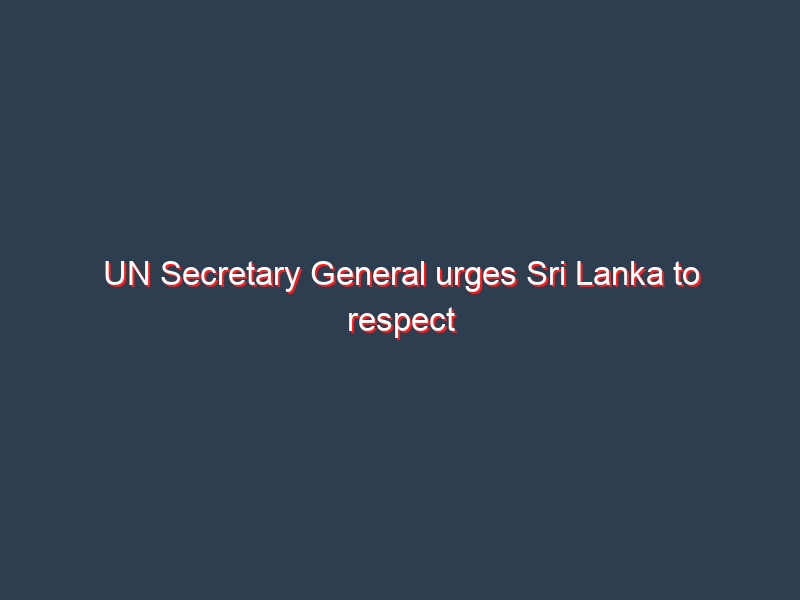 ECONOMYNEXT – The United Nations Secretary General António Guterres has expressed concern over Sri Lanka's political crisis and has asked for democracy and constitution to be respected, his spokesman said.
"The Secretary-General is following the latest developments in Sri Lanka with great concern," Stéphane Dujarric, Spokesman for the Secretary-General said in a statement.
"He calls on the Government to respect democratic values and constitutional provisions and process, uphold the rule of law and ensure the safety and security of all Sri Lankans.
"The Secretary-General urges all parties to exercise restraint and address the unfolding situation in a peaceful manner."
Sri Lanka was plunged into a political crisis Friday as President Maithripala Sirisena appointed Mahinda Rajapaksa as Prime Minister and suspended parliament until November 16 as incumbent Ranil Wickremesinghe has insisted that he is still Prime Minister as his removal was not legal.
India, the European Union and the US has also called on Sri Lanka to respect the constitution and maintain calm. (Colombo/Oct28/2018)