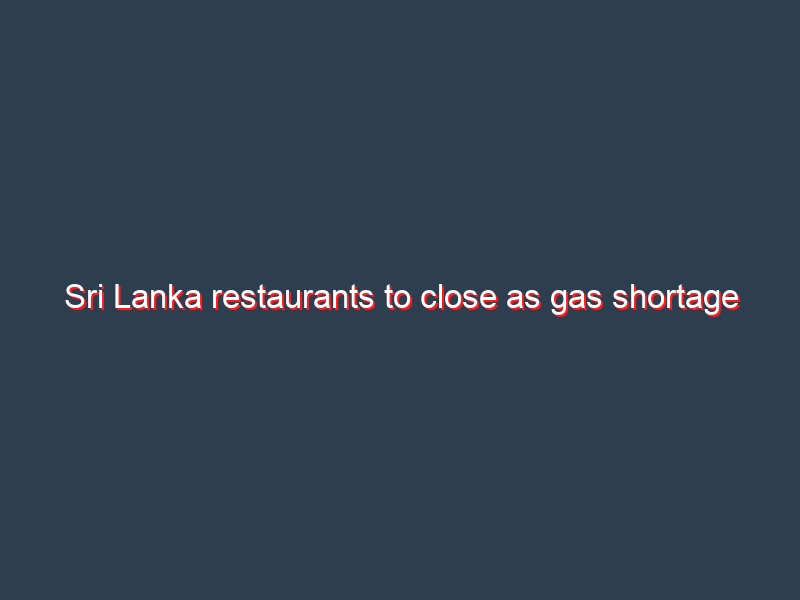 ECONOMYNEXT – Sri Lanka's canteens and restaurants will be force to close from March 17 as cooking gas supplies dry up, threatening the livelihoods of around 500,000 persons, a media report quoting an industry association said.
All Island Canteen Ownders Association Chief Asela Sampath was quoted as saying by Sri Lanka's Lankadeepa newspaper that canteens and restaurants around the country which provide prepared meals will be forced to shut from March 17.
The restaurants employ around 500,000 persons, Sampath claimed.
Sri Lanka's private Laugfs Gas stopped supplies sometime ago and state-run Litro is also without supplies as tankers await the release of dollars.
A tanker which used to cost about 3.5 million dollars now costs around 8 million US dollars and the firm is also paying demurrage as ships wait an anchor.
If the forex crisis is not solved canteen workers will take gas tanks and plates and camp out in front of the presidents' office in Colombo, Sampath was quoted as saying.
Sri Lanka is in a serious balance of payments crisis after printing large volumes of money (monetary stimulus) after cutting taxes (fiscal stimulus) to generate a 'production economy'.
Sri Lanka has suffered forex shortages ever since a Latin America style central bank was set up by a US money doctor in 1950.