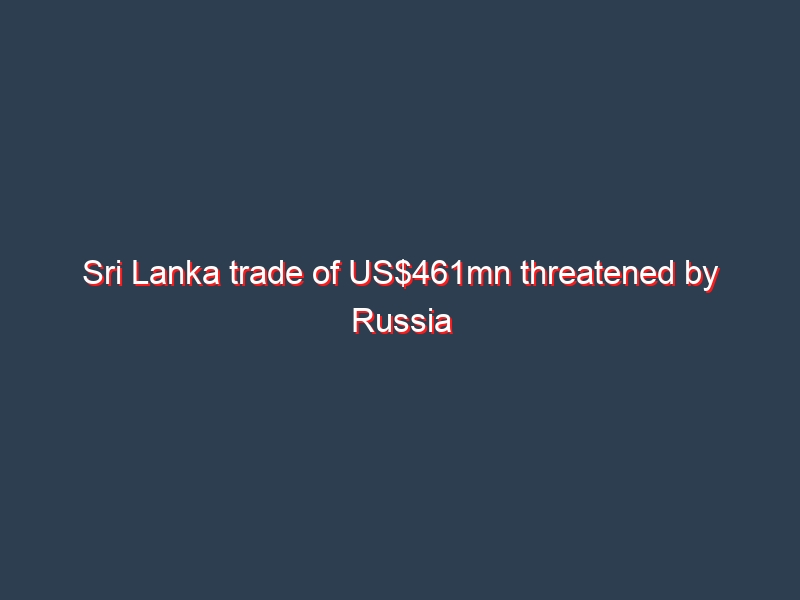 ECONOMYNEXT – Sri Lanka's external trade of 461 million dollars with Russia and Ukraine is under threat, an official said after Vladimir Putin's invasion of the neighbouring nation, triggered a humanitarian crisis and sanctions.
"Russia and Ukraine war could have impacts on the Sri Lankan exports because some of our exports, mainly tea goes to the region," Anil Perera, Director of Economic Research at Sri Lanka's central bank told reporters in Colombo.
According to central Sri Lanka exports 10.2 percent of tea to the Eastern European region.
Russia is one of the top Sri Lankan tea buyers.
Total exports to Russia and Ukraine amounts to 179 million US dollars a year or 1.4 percent of the total exports.
Total imports from Russia and Ukraine is 282 million US dollars (1.4% of total imports).
Perera said wheat imports could be affected.
Commodity prices and oil, already hit by Jerome Powell's money printing, has soared after Putins' war.
Thursday Brent crude rose to 117 dollars per barrel, the highest in eight years, against 96 dollars on February 22.
Russia and Ukraine are among the top five wheat exporters in the world.
Sri Lanka imports base metal, wheat and coal from Ukraine and Russia.
Russian and Ukrainian tourists have also been flocking to Sri Lanka.
In the first two months of the year, Russia brought 28,818 visitors and Ukraine 13,062 visitors.
"These geopolitical tensions could have some impacts on tourism, but we think Sri Lanka's tourist source markets are diversified and the on-going tension will not be that high," Perera said.
The Ruble has collapsed from around 77 before Putin's war to around 110 to the US dollar which may make tea and holidays more expensive to Russians. (Colombo/Mar04/2022)