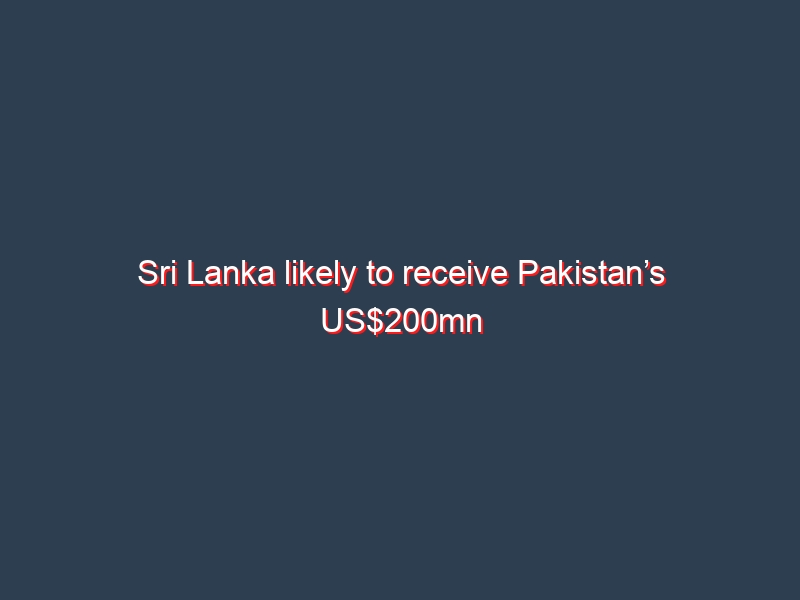 ECONOMYNEXT – Sri Lanka is likely to receive a 200 million US dollar credit line from Pakistan for essential food, rice, and cement, sources who are aware of the deal said as the island nation is grappling with a severe foreign exchange crisis.
"It is likely to be signed when a Sri Lankan leader visits Pakistan possibly before the end of this year," a source who is aware of the progress of the deal told EconomyNext.
Sri Lanka has already borrowed 1.5 billion US dollars from People's Bank of China, 400 million US dollars from Reserve Bank of India (RBI), and 250 million US dollars from Bangladesh Central Bank via swap arrangements to boost its reserves and avoid a possible sovereign debt default.
Pakistan's credit line talks come as Sri Lanka's rice crop may fall 30 percent or more after an overnight ban on fertilizer to save foreign exchange and stop agro-chemical use.
A source from Pakistan who is aware of the ongoing discussion over the credit line said the original request, which came in September last year, was only focusing on a credit line for rice and cement.
However, when Sri Lanka's Trade Minister Bandula Gunawardena visited Islamabad in January, Pakistan was asked to extend the deal also for essential commodities as well.
"In principle, the Pakistan Prime Minister has approved this and it is in process," he said.
"The deal will be signed when a Sri Lankan leader visits Pakistan."
Sri Lanka is trying to finance imports of essential commodities including food and medicines through credit lines for this year amid forex shortages as it is facing risk of sovereign debt default.
Sri Lanka has a habit of going for credit lines every time money printing trigger forex shortages. Credit lines allows imports and consumption to take place on credit or a financial account inflow. Central bankers and other policy makers then complain that the external current account has widened.
The island nation has already signed a 500 million credit line with India to buy fuel from India and Sri Lanka expects to start using this credit line from the first week of April.
India also has agreed for a 1 billion US dollar credit line for Sri Lanka to buy foods and medicines.
Sri Lanka also has been in discussion with Australia for another 200 million credit line to buy lentils and essential foods, local media has reported. (Colombo/Feb21/2022)