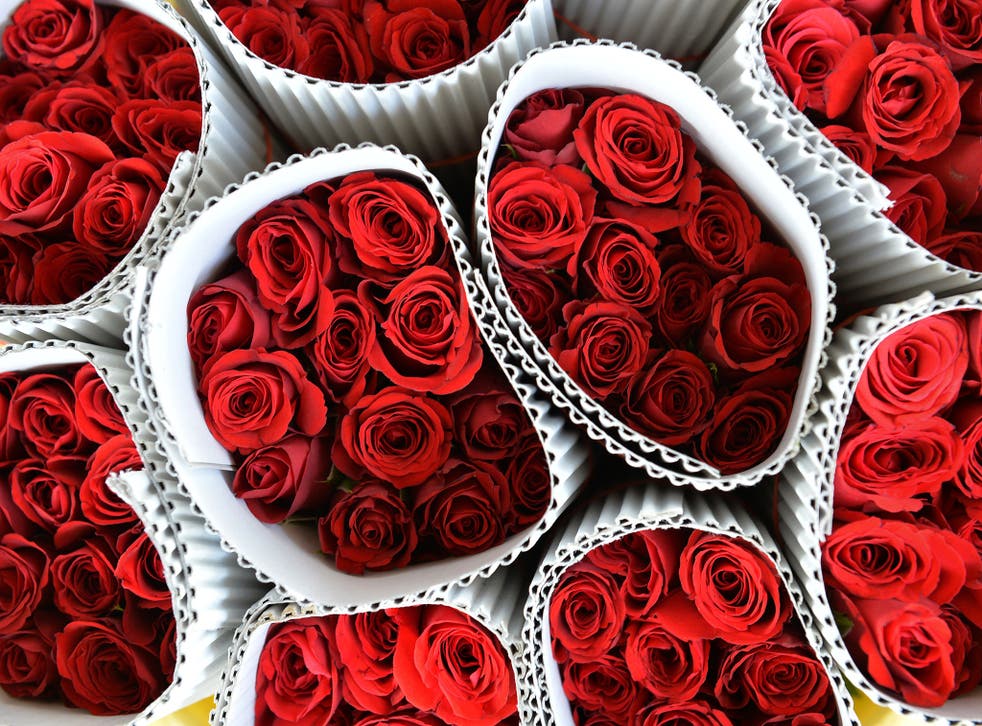 ECONOMYNEXT- Online gift sales for Valentines day led by roses picked up in Sri Lanka this week as many resorted to the virtual sharing of love amid rapid spreading of new Covid-19 variant Omicron.
The health authorities did not impose new restrictions on the Valentines Day that fell on Monday, February 14, but businesses said many people wanted to use online to buy and deliver gifts while some said there were physical gathering as well.
Kapruka.com, an online retailer, delivered a record 45,000 roses on Monday (14), on this year's valentines day globally, while florists around the island nation saw a rise in orders while restaurants and hotels said their promotions targeting the youth became a success.
"51 percent of orders this year came from Sri Lankans living abroad. This is bringing good dollars into the country," Dulith Herath, the CEO of Kapruka told EconomyNext when asked about the sales of roses under Valentines Day promotion.
"There was a 35-40 percent increase in Valentine's Day
orders in 2022 compared to 2021."
Kapruka delivered all 45,000 flowers within the island on the Valentines day itself while other similar firms also rose to the occasion to cash in the opportunity.
Prathiba Chandrasiri, Managing Director at Poru Flore, a flower seller, said that the Valentine's orders had increased this year specially from Sri Lankans residing overseas.
"We had a considerable amount of online orders this year, from the 7th to the 14th. There were a lot of walk-in customers on the 14th, and we ended up closing late that day," Chandrasiri told EconomyNext.
The roses were the No. 1 choice of most buyers for their loved one, but businesses gave a range of choices including dress, watches, rings, necklace, and chocolate cakes.
Surprised Behavior?
Many Facebook users were surprised by the online sales of Valentines day gifts amid the Sri Lanka's economic situation.
"Wow. I thought Sri Lanka is going through economic hardships," a Facebook user commented to Kapruka's message on getting ready to deliver 45,000 roses on Monday.
However, the vendors said forex shortage, fertilizer crisis, looming food shortage, spreading of Omicron, high cost of living, and discontent over the government policies did not stop the people from ordering gifts for their loved ones.
"We faced an issue of bringing in quality foreign gift items this year due to import ban," M Murshid, the owner of Sea Queens Lover from Ratnapura town told EconomyNext.
"So we sold mainly the locally produced roses along with some perfumes and watches. The sales were better than what we were expected with many bought roses."
Some florists even tried to import flowers to keep up with demand.
According to Kapruka CEO Herath, Valentine's day usually brings 300 times more demand than usual.
The increased demand was not just only reserved for flowers, as hotels and restaurants around Colombo also reported a better Valentine's Day turnout this year.
Dilanka Warnajith, Assistant Manager of Plates Restaurant at Cinnamon Grand Colombo managed by the top conglomerate John Keells Holdings said the overall turnout was higher than expected.
"It was a balanced crowd. Not just couples, but also families
with children came for the Valentine's Day event at the restaurant. It was completely filled," Warnajith told EconomyNext.
OZO Colombo said it saw an increased reception for their Valentines Day offers this year.
"Bookings for our offers started two weeks ahead of time. Most people book in advance, although there were a few last-minute
bookings as well." an official from the OZO's marketing team told EconomyNext. (Colombo/Feb16/2022)