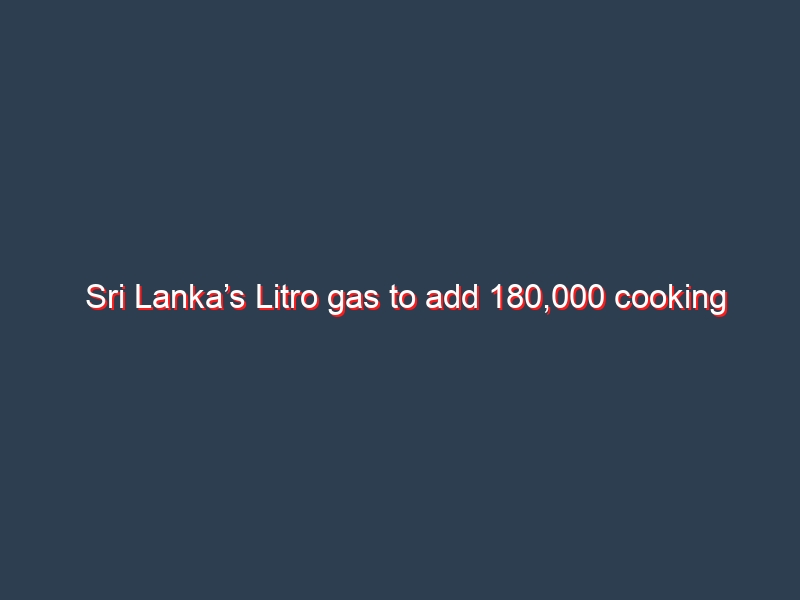 ECONOMYNEXT – Litro, Sri Lanka's state owned liquid petroleum gas company currently embroiled in a controversy surrounding domestic gas cylinder-related explosions, said it will release 180,000 cylinders to the market in the next few weeks as demand for cooking gas increases in the market.
"Due to the high levels of demand for Litro gas, the company hopes to release 180,000 cylinders to the market, and its daily filling and distribution activities will take place 24 hours a day," Chamani Pathirage, a spokesperson for Litro Gas Lanka Ltd said.
The company assured consumers that there will be no further shortage of gas cylinders in the market as it is taking measures to avoid future interruptions to the supply.
"We are trying to import machinery to improve quality and to speed up the manufacturing process to cover the time spent at the filling stations due to quality control of canisters," Pathirage added.
More than 800 cooking gas explosions have been recorded in Sri Lanka since October 2021.
Last week a presidential committee concluded that most of the gas explosions were due to composition change in LPG.
"The cylinders, regulators, stoves, and other equipment have remained unchanged. What was subjected to change was the gas composition," Prof Shantha Walpolage, the head of the committee appointed by President Gotabaya Rajapaksa, told reporters on December 22.
In April, Litro introduced a hybrid gas with a 50:50 (Butane and Propane) composition different to the historically used 70:30.
As a short term solution, the expert proposed that the propane content in the gas cylinder be reduced to 30 percent while adding more ethyl mercaptan, a pungent-smelling chemical compound used as an additive for consumers to detect any leaks, to the mix.
The Court of Appeal earlier this month ordered that both Litro and Laugfs maintain a mix of 70 percent butane and 30 percent propane in the LP gas cylinders they sell, following the revelation.
Experts have hypothesised that increasing the propane content of the cylinder to 50 percent had resulted in high pressure which had led to leaks from the cylinder. However, this has yet to be proven scientifically. (Colombo/Dec30/2021)