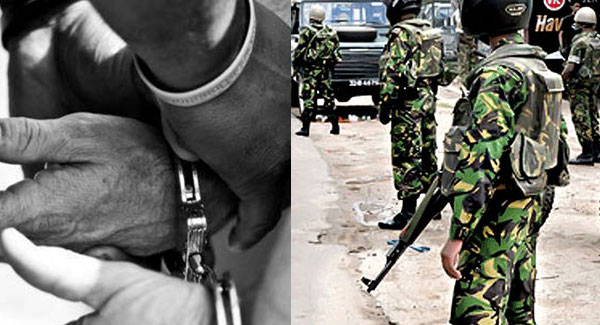 The Police Special Task Force (STF) has arrested three individuals who are suspected to be accomplices of underworld figure 'Gagana', who is already in remand custody.
One of the suspects has been arrested at Arawwala in Pannipitiya during a search mission carried out by a team of STF personnel.
Reportedly, 21 seals of top officials and various institutions used for creating fake documents, and 5 folders of fake land title deeds have been found in the possession of the suspect. Further, 5 grams of Kerala Cannabis has also been found on him.
He has been arrested on the charges of aiding and providing information for Gagana's drug racket.
Meanwhile, the remaining two suspects have been arrested on a tip-off received the STF.
One of them has been identified to be a Sri Lanka Army personnel who deserted the forces in 2017.
All three suspects have been handed over to the Maharagama Police for further investigations.