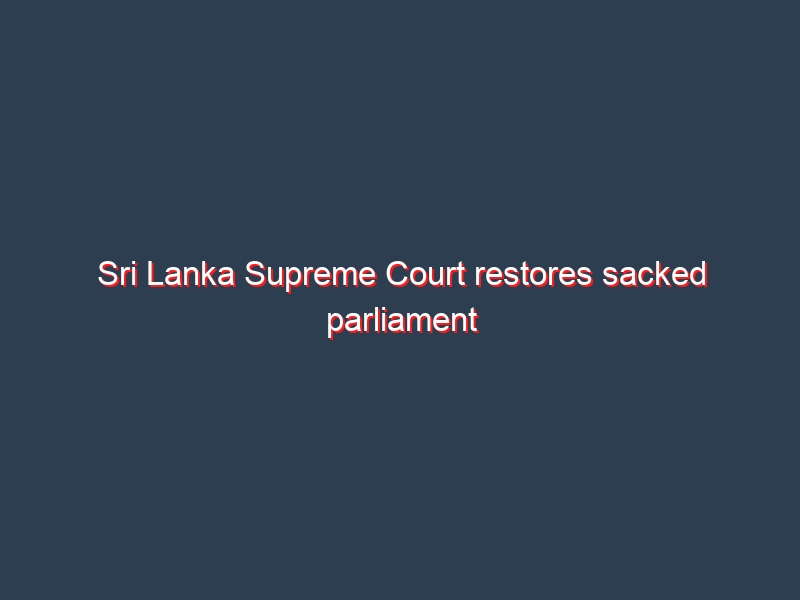 AFP – Sri Lanka's Supreme Court on Tuesday overruled President Maithripala Sirisena's dissolution of parliament and ordered a halt to preparations for snap elections next year.
The Indian Ocean island has been gripped by a constitutional crisis since Sirisena sacked prime minister Ranil Wickremesinghe on October 26 and replaced him with former strongman president Mahinda Rajapakse.
Wickremesinghe's party led the petitions against the dissolution and the three-judge bench, headed by the Chief Justice Nalin Perera, read out the decision to a packed court guarded by hundreds of heavily armed police and commandos.
The court suspended a proclamation issued by Sirisena on Friday sacking the legislature and calling for elections on January 5.
The ruling means parliament could go ahead with a vote to test if Sirisena's controversial nominee is able to summon a majority in the 225-member assembly and force Wickremesinghe from office.
The court also ordered the independent Elections Commission to halt preparations for the January 5 vote.