TNA Press Release/ 06.11.2018.
The United States for Sri Lanka Ms. Alaina B. Teplitz met with the Leader of the Opposition and the Tamil National Alliance Hon R Sampanthan today at his residence.
Briefing the Ambassador on present situation in the country, Mr. Sampanthan said, that the events that have taken place in the past week in removing the Prime Minister are unconstitutional. Further, he said proroguing Parliament for a longer period is only paving the way to legitimize what has been done in an undemocratic manner by offering various benefits to those who want to shift sides. He further stated that he had written to the Speaker to take steps to reconvene the parliament at the earliest.
Mr. Sampanthan highlighted that the government did not sufficiently address the issues faced by the Tamil people. He highlighted that on the issues of the Political prisoners, resettlement, and rehabilitation, the release of lands occupied by the armed forces, issue of missing persons the progress has been slow. He further stated inadequate delivery on these matters has caused a sense of disappointment among the Tamil people.
Mr. Sampanthan reiterated that a genuine and acceptable political resolution to the Tamil question within an undivided indivisible Sri Lanka is a must and the country will not overcome any of its problems until such a resolution is achieved. He further requested the Ambassador to keep a constructive engagement with the government with regards to its commitment to the international community and to the United Nations Human Rights Council.
The Ambassador stated that the United States Government wants the democratic process to take its place and a resolution to the current crisis must be found through the democratic process. The Ambassador further assured that the United States remain committed to the aims and the implementation of the UNHRC resolution and towards achieving lasting reconciliation in Sri Lanka.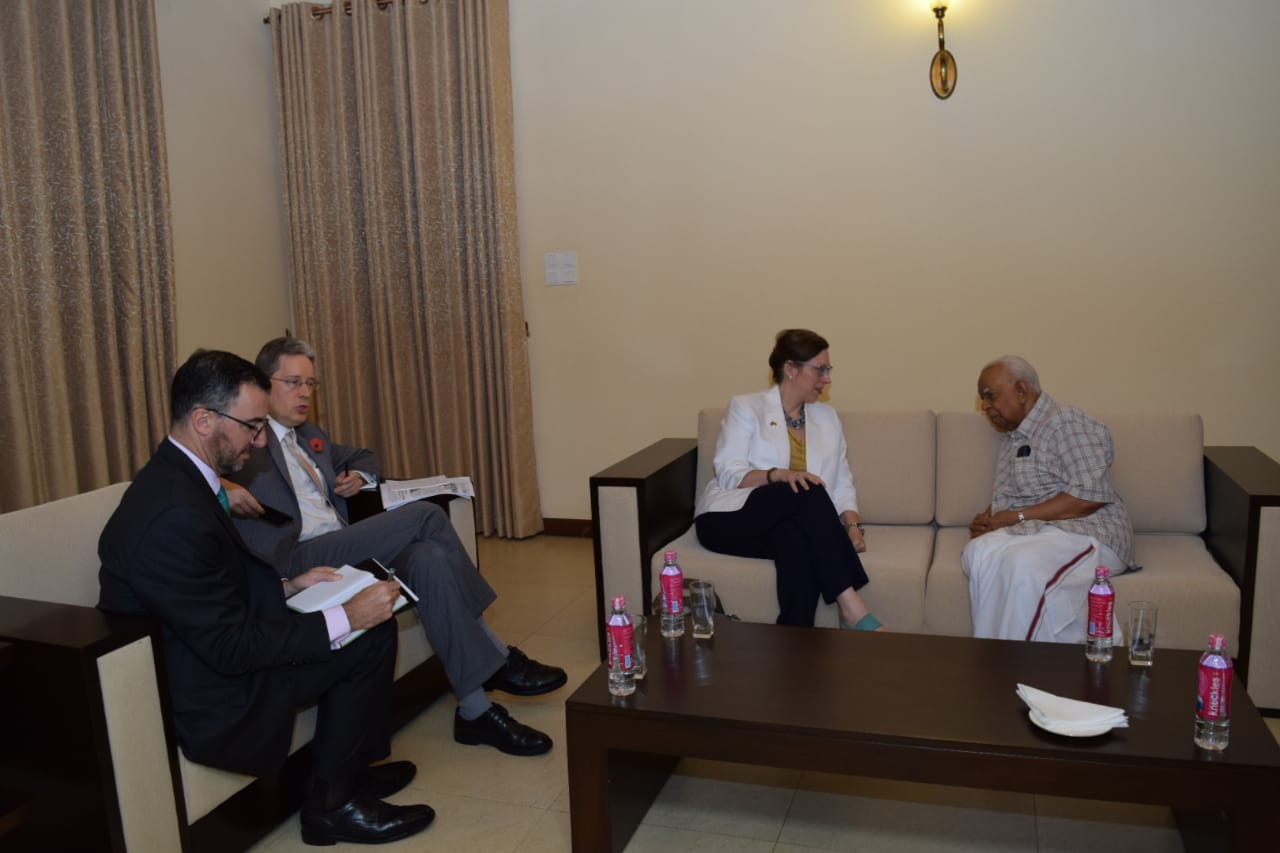 Along with Ambassador Alaina Teplitz Deputy Chief of Mission Robert Hilton and the Political Section Chief Anthony Renzulli were also present at the meeting which lasted approximately an hour.