President Gotabaya Rajapaksa Must Demonstrate Respect For Human Rights and Address Impunity: ICJ
Sri Lanka's newly elected president, Gotabaya Rajapaksa and his government must demonstrate that they will uphold human rights and rule of law, and ensure that Sri Lanka sustains its international obligations and commitments to justice and accountability, said the International Commission of Jurists (ICJ) today.
Gotabaya Rajapaksa faces credible allegations of involvement in war crimes and crimes against humanity that took place during the country's armed conflict.
"The election of Gotabaya Rajapaksa, after a highly polarizing campaign, has alarmed human rights defenders in Sri Lanka and abroad, who have little reason to believe that someone facing such serious allegations of perpetrating human rights violations can be relied upon to meet the country's obligations under international law," said Frederick Rawski, ICJ Asia Pacific Director.
Gotabaya Rajapaksa, who won the presidency with 52.25% of votes, served as Sri Lanka's Secretary of the Ministry of Defence from 2005 to 2015 during the tenure of his brother Mahinda Rajapaksa, at the height of the armed conflict against the Liberation Tigers of Tamil Eelam (LTTE).
Both the military and LTTE perpetrated war crimes and gross human rights violations during the conflict, and particularly during its bloody final stages. As Defence Secretary, Gotabaya was accused of ordering the killing of surrendering LTTE fighters, ordering strikes on civilians and hospitals, and authorizing attacks on human rights defenders.
International condemnation of atrocities committed during the conflict led to the UN Human Rights Council demanding that the Sri Lankan government commit to a process of transitional justice, in view of the systematic failures of accountability mechanisms in Sri Lanka in the past, as documented by the ICJ in its submission to the Human Rights Council, and others. Despite commitments from the Sri Lankan government, the transitional justice process has effectively stalled and impunity has prevailed.
"The ICJ is deeply concerned that even the limited strides made over the past five years in Sri Lanka on transitional justice, positive constitutional amendments and institutional reform will be reversed," said Rawski.
The ICJ urged the Government to deliver on its commitment to the transitional justice process, including by holding those responsible for human rights violations and abuses accountable, and complying with the obligations set out in United Nations Human Rights Council Resolutions 30/1, 34/1 and 40/1.
In Gotabaya's Lanka: Many fear the rise of majoritarian sentiment in Sri Lanka – Ahilan Kadirgamar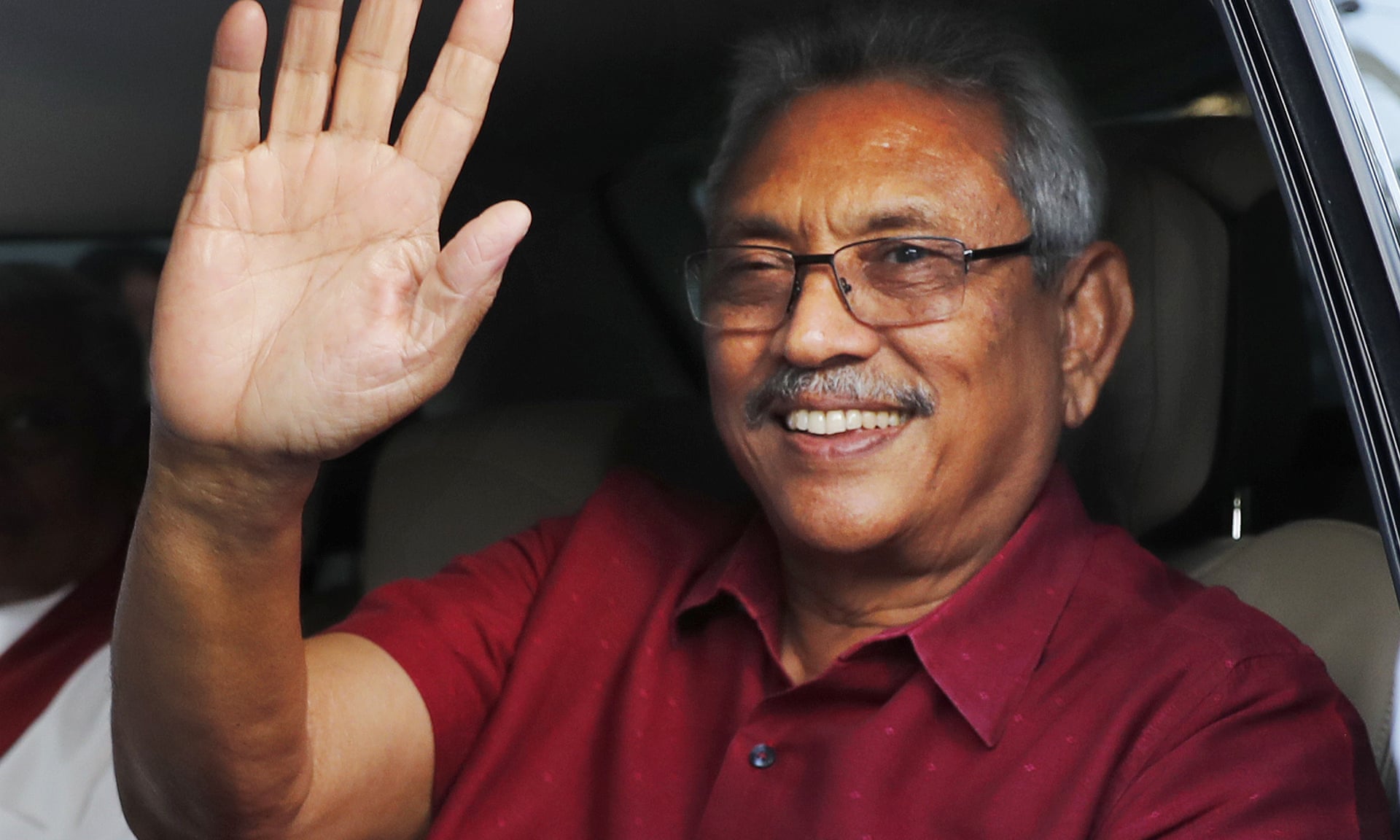 Image: Sri Lanka President Gotabaya Rajapaksa. (AP/ File)
In Sri Lanka, with the longest history of universal suffrage in Asia, every election excites the nation, and that will be the case with the upcoming parliamentary polls.
Less than a fortnight after Sri Lanka's November 16 presidential elections, the country is faced with two realities. One, a new regime buoyed by its triumphant support base and eager to consolidate an iron political grip. Second, a political opposition in utter disarray, with some citizens consumed by anxiety.
Gotabaya Rajapaksa's ascent to the presidency has made his supporters euphoric that the country is finally on the path of security, development and prosperity. On the other hand, the UNP, whose candidate Sajith Premadasa lost with over 42 per cent of the votes, is in shambles. Instead of mounting a strong oppositional force, the party has descended to infighting over leadership.
These dynamics of power consolidation and political disarray in the two main political camps and unbridled triumphalism and widespread fear across the voter divide are threatening the significant democratic space gained over the last five years.
In this scenario, critics of the Rajapaksas and more broadly, Sri Lanka's Muslim and Tamil minorities that voted overwhelmingly against Gotabaya, are paralysed by fear, as the majoritarian rule they dreaded is before them,
Following the presidential election, an interim government with a new cabinet of ministers is in place, with the president's brother Mahinda as the prime minister. But it is the upcoming parliamentary elections that will determine the balance of power to rule the country over the next five years. The regime will eye a two-thirds majority in parliament, necessary for major constitutional changes.
At immediate risk after the parliamentary elections are the 13th and 19th amendments to the Constitution — for power-sharing and democratic checks on executive power. Both amendments were rushed into existence for political expediency, and both are broadly seen to be incomplete.
However, any change to them by the Rajapaksa regime are likely to be deemed regressive.
Meanwhile, Sri Lanka's political economic trajectory is shifting gears, but without considering the many lost opportunities in the post-war decade. And as the country's economic troubles aggravate amidst a global downturn, will the new government learn from previous failures? Or, will they opt to address long-festering political and economic woes by consolidating authoritarian populist power?
While a decisive election victory might make a leader seem invincible, much of the strength and stability of his new government will depend on how it addresses the economic crisis. Since the Easter terror attacks, state revenues have dropped drastically, prompting austerity measures and across-the-board cuts on state investment. Sri Lanka's trickling economic growth, rising foreign debt, disregard for domestic production and neglect of the rural economy, are going to be major challenges. Neither the president's technocratic champions nor the prime minister's populist measures are going to solve these problems.
How, then, will the new government consolidate power? It will be a combination of the president's authoritarian moves, veiled in the promise of technocratic efficiency and seeming aloofness from politics, and the prime minister's hard-nosed political moves in parliament, with populist manoeuvring. The dual power centre will try to discipline and disable the judiciary, media and people's movements. They will seek validation from their long-nurtured nationalist social base, may re-activate the security apparatus for surveillance and crackdowns, and lean on the most forthcoming external actors for financial support — be it India, China, the US or the capital markets.
Therefore, the need of the hour is dissent — in parliament, in the public sphere, and within communities. If polarising and dividing form the mechanics of consolidating power, it is through bridging divides and uniting people — across ethnic and religious groups — that resistance can hold.
Ideologically, the first wall of defence should be against the Islamophobic forces that have gained traction among the majority population. Politically, dissident parliamentarians should find the wherewithal to protect the hard-won liberal freedoms. Organisationally, trade unions and movements should prepare to struggle against the neo-liberal transmutation of their social and economic life.
In Sri Lanka, with the longest history of universal suffrage in Asia, every election excites the nation, and that will be the case with the upcoming parliamentary polls. Turning the democratic clock back may not work for even the craftiest authoritarian populist regimes, but that also depends on the reconfiguration of oppositional parliamentary forces and more importantly, galvanising resistance.
Post elections Social media hate speech spikes up! -Muqaddasa Wahid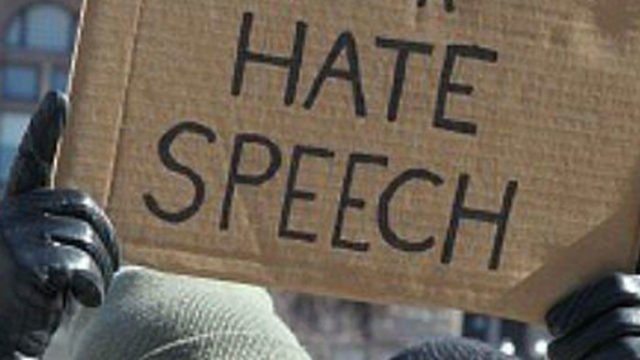 social media users erroneously believe that Katuwapitiya is a part of the Negombo electorate
These messages were not only degrading the people of Negombo, but were also an insult to those who had been killed
These hate mongers went as far as to say that those voters who voted for Sajith were terrorists.
Any Sri Lankan social media user would have noted the rise in post election hate speech since the results of the Presidential Election was announced. The post election hate speech mainly revolved on two groups of voters; the voters of the Negombo electorate and the voters in the electorates of the North and the East. In these electorates, the majority voted in favour of the New Democratic Front (NDF) candidate, Sajith Premadasa.
Since many social media users erroneously believe that Katuwapitiya is a part of the Negombo electorate, the residents of Katuwapitiya became the latest target for the online social media hate posts. Due to St. Sebastian's Church, Katuwapitya being one of the places that the Easter Sunday carnage took place at, many expected the residents of Negombo would vote in favour of Presidential candidate Gotabaya Rajapaksa. When the results showed that Negombo polled 53.03% in favour of Sajith Premadasa and 38.23% in favour of Gotabaya Rajapaksa, social media users were quick to spread hatred in terms of posts and comments. Some of the posts and comments that were seen on social media had messages such as "The residents of Negombo should be bombed again", "Hereafter even if missiles hit Negombo, we won't sympathize with them", "Shame on you Negombo. Voted for the bombers who killed your people", "Good that the bombers bombed Negombo, if not the ones who died also would have voted for Sajith". These messages were not only degrading the people of Negombo, but were also an insult to those who had been killed.
Premadasa won by a comfortable margin over Rajapaksa in the North and the East. This caused an outrage on social media as many started comparing the electoral map to the LTTE Eelam map. These hate mongers went as far as to say that those voters were terrorists. Some users even requested President Rajapaksa to not carry out any development or welfare projects in those areas. Some posts stated that the military should be sent back to those areas to torture the residents. Some posts endorsed ethnic cleansing, severe racism and incited hate and violence.
You voted for the side with the culprits of the Easter Sunday Attacks. Now we don't care even if you were attacked by not only bombs but even missiles.
Citizens rise to minimise and remove hate content
Whilst there were supporters who shared this hate content, there were many who were appalled and opposed the hate content on social media. There were also few users who engaged in the monitoring process, trying to minimise and remove the shared hate content. One of them is Kumudini David, a child rights advocate and vocalist. She was one of the people Facebook reached out to after the Easter Sunday attacks, to help them minimise hate speech on Facebook. In this backdrop, she decided to step up and minimise and report the post election hate content.
Stating that she did not expect the post election hate speech, she inferred that the cause behind the hate speech could be that the clear demarcation in the preference in the North and the East reminded the Sri Lankans of the bid for the Eelam and that the people felt that the Negombo people were traitors.
When asked about the monitoring process, David said, "I've received over 300 links sent by many people horrified by the amount of hate they saw. I've sent those links to the Facebook Reporting Team and they've removed the ones that violate their Community Standards." She also added that if one sees a hate speech on Facebook, to report it immediately.
"To prevent hate speech in future elections, the parties need to take what occurred to account and campaign responsibly. All parties must make every effort to maintain the peace in our small island," she stated.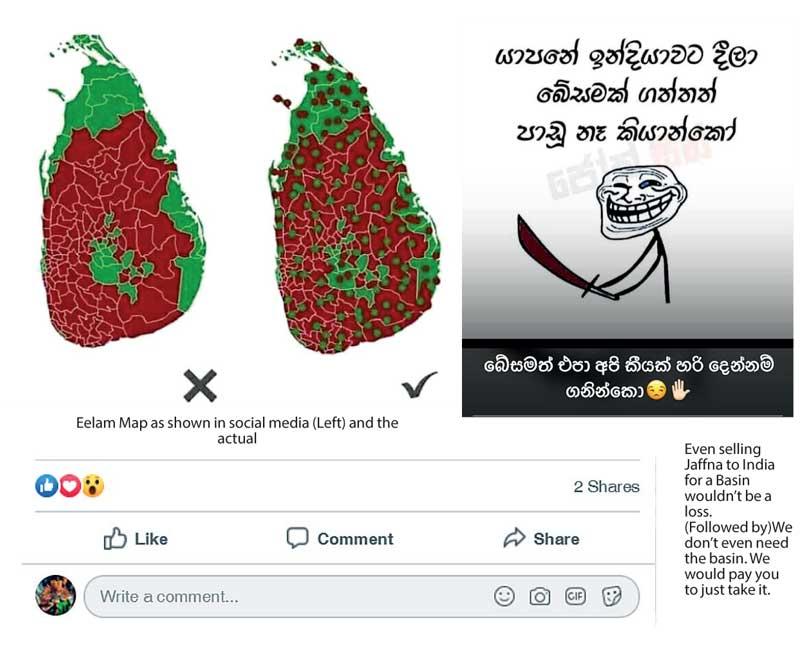 EU EOM's views
Speaking to Daily Mirror, the Deputy Chief Observer, Dimitra Ioannou and Press Officer, Paul Anderson, of the European Union Election Observation Mission (EU EOM), who arrived in the country to monitor the recently concluded Presidential Elections, stated that the EU EOM continues to follow the posts on social media as a part of its continuing monitoring process.
"In our preliminary statement we view the overall environment in social media during the campaign period, where, for example, we note the negative effect of 'divisive rhetoric, hate speech and disinformation in traditional and social media as marring a peaceful campaign.' Hate speech anywhere, inside and outside of elections, is to be condemned," they said.
Stating that the EU EOM had noted that Facebook hadn't taken appropriate measures to ensure adherence to campaign silence rules, the EU EOM will submit a final report, which will contain recommendations to improve the electoral process; including in the
sphere of social media. "This is our third observation mission where we have deployed a dedicated social media analyst leading a team of locally recruited analysts," they revealed.
Commenting on how to prevent such a situation from occurring in the future, Anderson stated that the EU EOM will be hosting a series of round table discussions with key national stakeholders to discuss the best methodology to approach the issue.

"Hate speech is due to voters falling into the trap of biased media" -CMEV
Commenting on the issue of hate content on social media, National Coordinator of the Centre for Monitoring Election Violence (CMEV) Manjula Gajanayake stated that during the 2015 Presidential Elections, social media impacted in a positive manner, but during the 2019 Presidential Elections, it had impacted negatively. He also noted that there was an increased spike in hate speech. He also revealed that Rs. 7.5 billion has been allocated to the Elections Commission (EC) to manage election dispute and suggested that the EC should have a separate unit to inquire into and manage complaints regarding election related social media hate speech.
"Facebook could have managed the pre-election hate speech better, but I'd like to mention that due to the combined efforts of CMEV and People's Action for Free and Fair Elections (PAFFREL), during the cooling period, we managed to remove 50% of the hate speech and public political advertisements," he noted. He also added that the AdLibrary option, which is usually activated during election time by Facebook, was not activated for Sri Lanka. He also noted that compared to Facebook, Twitter had an effective response to remove and minimise hate speech on its platform.
He stated that the CMEV met DIG Ajith Rohana, Sri Lanka Police and the EC to discuss the issue of election related social media hate speech. "The police stated that under Presidential Elections Act No 15 of 1981, there aren't any provisions regarding social media. They stated that the act has to be amended to include social media," Gajanayake disclosed.
When asked about the possible reasons for the hate speech on social media, Gajanayake stated that the public is misinformed by biased media and fake information isn't being filtered properly. "If legal action is taken against those who disseminate fake information and propagate hate speech then, these issues would be minimised," he opined.
Sri Lanka Presidential Election 2019: Polarised vote, Issues of Free & Fair Election & Post Election Developments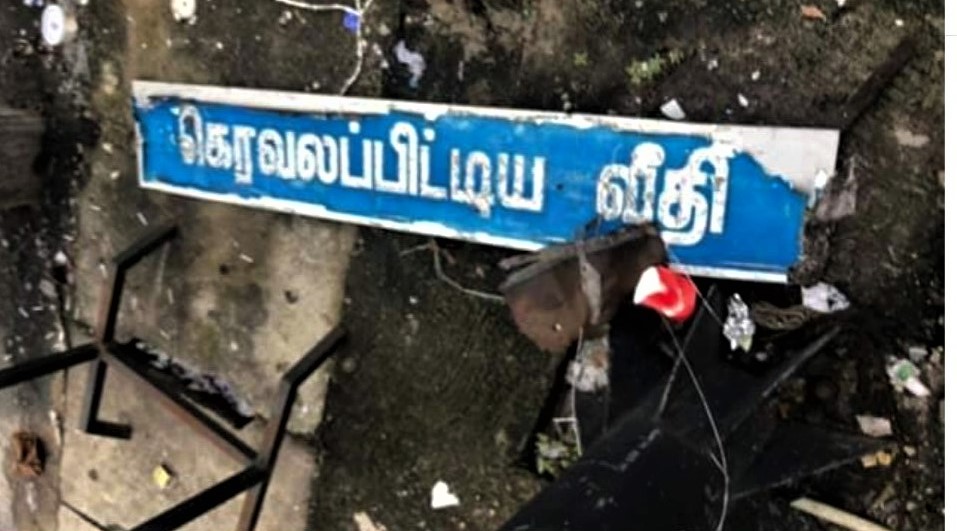 Sri Lanka Brief Presidential Election Update No 02.
Polarised vote
The president elect Gotabaya Rajapaksa (GR) of SLPP and Sajith Premadasa (SP) of NDF respectively received 52.25% & 41.99 of the total votes polled in the presidential election held on 16 November 2019.  This numbers could be misleading.
The result shows unprecedented level of polarisation on the ethnic and religious lines in the country.  GR received 65% plus votes in 4 Southern districts with 95% Sinhalese population. They are Hambantota (S-97%), Matara S-94%) Galle (S- 94%) and Monaragala (S-95%).
SP received or rather GR was rejected by over 60 % of votes polled in five districts with 60 -99% of minority population: Jaffna (T- 84%), Vanni (T-82%), Batticloa (T-79%), Trincomalee (T-72%), Digamdulla (T-63%). Only other district SR received over 50% votes polled is Nuwaraeliya where Tamil population is 56%.
This clearly shows while Sinhalese Buddhist voted GR en masse, Tamils and Muslims rejected him in much larger percentage.
At the oath taking ceremony, Gotabaya Rajapaksa attributed his success to the "extraordinary blessings of the Buddhist monks". "The main message of the election is that it was the Sinhala majority vote that allowed me to win the presidency," he further said.
Pro – Rajapaksa social media launched abusive attacks against Tamil and Muslims in the country. A vehicle convoy carrying ACMC leader came under attack on 24 November. In few places around Colombo Tamil street name boards were vandalised but the Govt. quickly restored them.
Issuing a statement Tamil National Alliance leader R.Sampanthan said that by their vote "Tamil people have sent a clear message to the leaders of our country and to the international community, that the Tamil people are firm in achieving their rights, within a united undivided indivisible country."
Election Environment
Presidential Election 2019 has been generally peaceful according to local and international observers. One of the two major local election observer groups, CMEV said  that "the lower numbers of election related violations reflect a greater capacity by the Election Commission to conduct elections in a generally free and fair manner."
In its Preliminary statement on 16 November presidential election the European Union election observation mission (EU EOM) said that although the "presidential election was largely free of violence and technically well-managed, but unregulated campaign spending, abuse of state resources and media bias affected the level playing field."
Acknowledging that the campaign environment was largely peaceful and the fundamental freedoms were broadly respected the Preliminary Statement of the Commonwealth Observer Group noted the need for mechanisms to regulate campaign finance in order to ensure transparency, accountability and an even playing field.
In the press conference to announce the final election result, the Chair of the Election Commission expressed his strong disappointment of the bias media behaviour of both private and state media during the election period. "If this situation is going to continue we do not need to have elections but can ask media owners to select and elect MPs" he said sarcastically.
"We recommend that ahead of the next election, both private and public media are independently regulated through a legal framework. We will elaborate on this issue in our final report,"  noted the  Preliminary Statement of the Commonwealth Observer Group.
"Coordinated dissemination of outright false and/or demeaning information presented in various formats and across digital platforms dwarfed credible news threads. Overall, a damaging online environment distorted public debate and curbed voters' access to factual information on political choices, an important element for making a fully informed choice," EU EOM report noted.
Religious leaders, especially Buddhist monks campaigning for GR during religious preaching too has been cited as a matter of concern by election observers.
Post-Election Developments
President Gotabaya Rajapaksa appointed his elder brother Mahinda Rajapaksa as the Prime Minister on 22 November after former MP Ranil Wickremasinghe resigned. MR has taken 8-9 ministries in a 15 member interim cabinet. Constitutionally parliament can only be dissolved on 1 March 2020. GR has stated that he will dissolve the parliament in the earliest date possible. Parliamentary election are expected to be held either at the end of April or early May 2020.
On 19 November National organiser of the SLPP Basil Rajapaksa has stated that they will change the constitution and 19th amendment to the constitution should be abolished. 19th  amendment introduced independent commissions and curbed the powers of the executive presidency. To amend the constitution 2/3 majority of the members of parliamentary is necessary.
On 19 November President Rajapaksa appointed retired Major General Kamal Gooneratne as the secretary to defence ministry.  General Gooneratne wants those who supported a new constitution for Sri Lanka dead, because he proposes they are in fact traitors. He normalises death to traitors as something natural, and inevitable. His desire to punish traitors extends post-mortem. He doesn't want Buddhist priests to bless them or to even visit their homes. (See video in Sinhala here from seconds 2.17)
On 21 November Criminal Investigation Department (CID) Director SSP Shani Abeysekara, who  led CID investigations into the disappearance of cartoonist Prageeth Ekneligoda, the assault on journalist Upali Tennekoon, the murder of journalist Lasantha Wickrematunge and the disappearance of 11 youth was transferred.  He was replaced by  SSP W. Thilakaratna who was in charge of MR's security. Some new outlets have reported that govt is planning to arrest SSP Sharni Abeysekara on false charges.
On 24th November facing threats, Inspector of Police (IP) Nishantha Silva, a top investigator in the Criminal Investigations Department (CID) fled to Switzerland with his family.
Accusing CID officers Shani Abeysekera & Nishantha Silva who investigated crimes committed under his orders President Gotabaya Rajapaksa said that "the man who did the inquiries against us Nishantha Silva has fled to Geneva today. (24)"
On 21 November a tweep named @garikaalan, who was providing real time developments related to human rights of the Tamil people in North and East of Sri Lanka, left the platform leaving this message. "Decided to leave this platform for a while due to security concerns coupled with systematic racist-hatred-threatening campaign levelled against me soon after alleged war criminal @GotabayaR  took office; deeply grateful for those who supported me in past."
On 22 November Sanjana Hattotuwa (@sanjanah), founder editor of "groundviews" tweeted that "Written to Sunday Island for around 4+yrs & not a single column rejected. This Sunday's column, on GR's first week in office, denied publication by Editor based on "orders from above". Will appear on blog as usual, but sad fear+self-censorship already set in."

Read as a PDF:SLB UPDATE No 02 Presidential Election 2019